On behalf of the AGREEMAR consortium, the project partner Dr. Constantinos Panagiotou from the ERATOSTHENES Centre of Excellence in Cyprus attended between 27-30 November 2022 the 2nd Annual Meeting of the Mediterranean Geosciences Union (MedGU-22) in Marrakech, Morocco.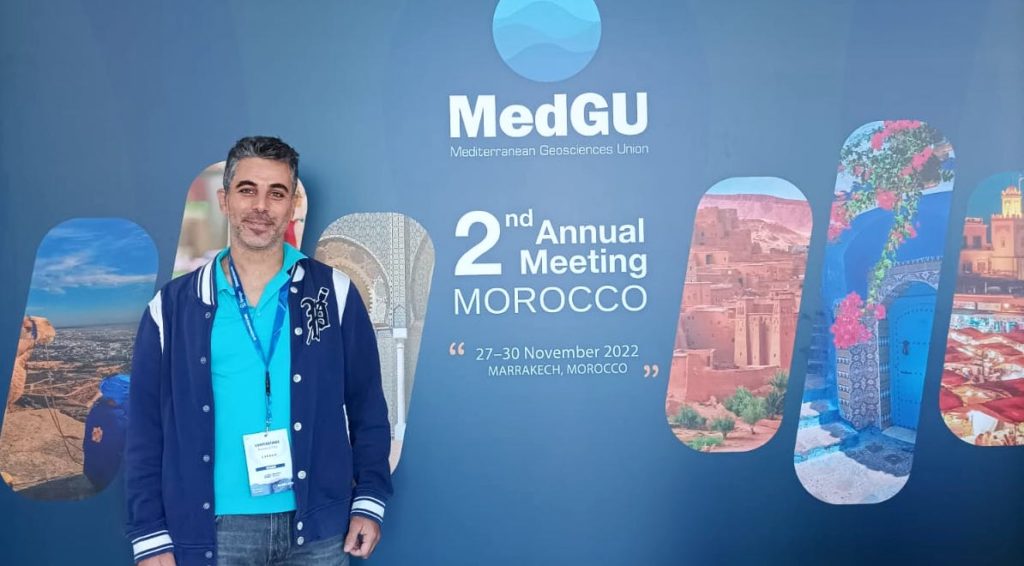 Although the Union is not yet officially inaugurated, it is already very visible in the Mediterranean region by bringing together experts from Earth, planetary and space sciences and related studies. The first Annual Meeting was already organised in November 2021 in Turkey as a platform for the official formation of the Mediterranean Geosciences Union following the examples of both the American and European Geoscience Unions (AGU and EGU).
During the its second Annual Meeting in November 2022, the organizers managed to collect over 1300 abstracts submitted by authors from over 95 countries, making it one of the largest and most prominent geosciences events in the region. The conference included 18 thematic tracks organised in "hybrid" format, allowing the participants to attend online and in-person. For AGREEMAR, the most relevant was Track 10 dedicated to hydrology, hydrogeology and hydrochemistry, chaired by an international team of conveners from Portugal, India, Oman and USA. The topics covered were very diverse, from hydro-meteorological characterisation, floods management, saltwater intrusion in coastal aquifers, water quality characterisation using stable isotopes, groundwater mapping, hydrological modelling and artificial intelligence for decision support systems in water resources management.
The AGREEMAR project was represented by Dr. Constantinos Panagiotou with an ePoster entitled "Multi-sectorial approach for mapping the feasibility of managed aquifer recharge in the Mediterranean region". The poster introduced the general participatory research approach of the project, highlighting the role of stakeholders' engagement in mapping the feasibility of managed aquifer recharge in the Mediterranean region. To download the poster visit our ResearchGate page here.