Between 5-8 September 2022, representatives from all six partners of the AGREEMAR project met in Dresden for their first official consultations in presence. The meeting was organised by the project coordinator at the main campus of the Technische Universität Dresden.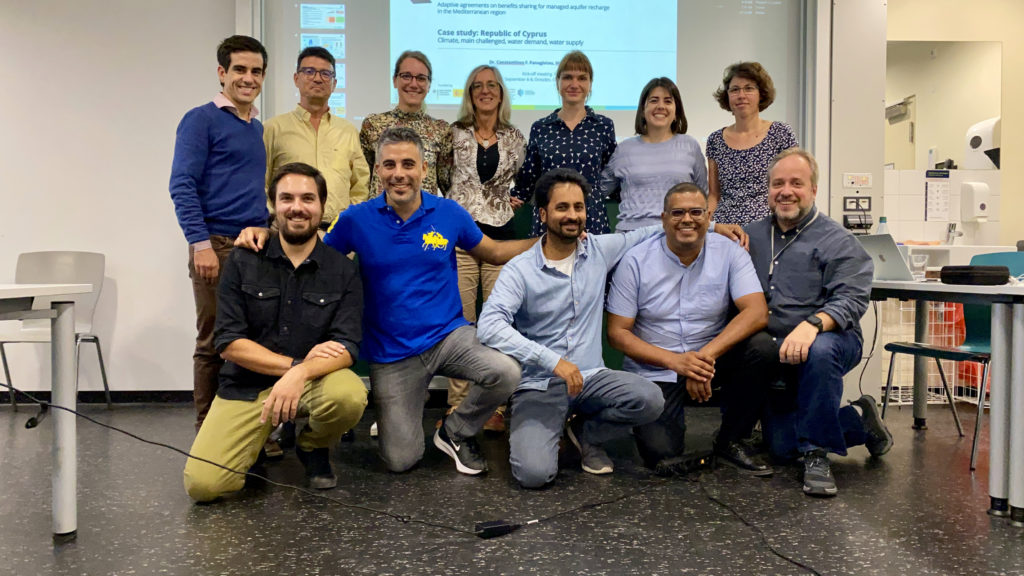 The main scope of the meeting was to create a common understanding of the project objectives and aims, to foster cohesion between the project work packages and to promote the development of a detailed work plan. The expected outcomes of the meeting included: (1) a clear understanding of the purpose, structure and outputs resulted from each work package; (2) the identification of adequate research methodologies to meet the project objectives, (3) the validation and adjustment of the overall project timeline, especially regarding joint activities at demo sites and stakeholders' engagement, and (4) strengthening the collaboration between partners and development of the AGREEMAR team spirit.
In order to achieve these goals, the activities of the kick-off meeting were organized in different formats: bi-lateral meetings between work package partners, presentation of project work plan in plenary session, detailed research approach introduced by work package leaders and interactive workshops, and a field trip aimed at team building and follow up activities.
Overall, the meeting was very important for the successful start of the project. The team engaged in detailed discussions on the objectives, case study sites and methodologies which will be applied during the next three years. This momentum will be used to discuss the open questions and push the stakeholder involvement at the project demo sites.
Download the report of the meeting: Deliverable #D6.4a.